Thank you very much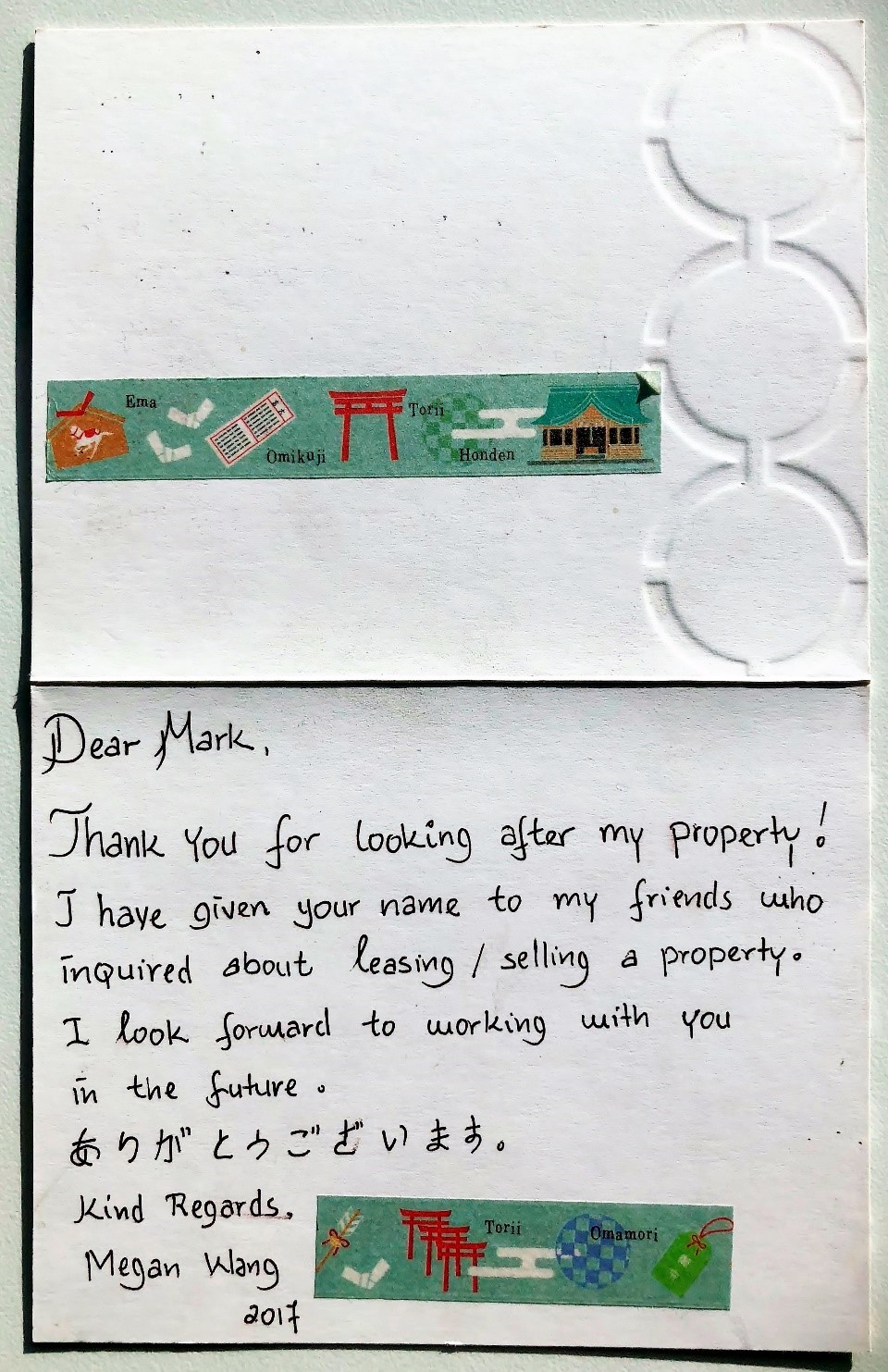 - Megan Wang
27 Jul 2018
All the best for 2018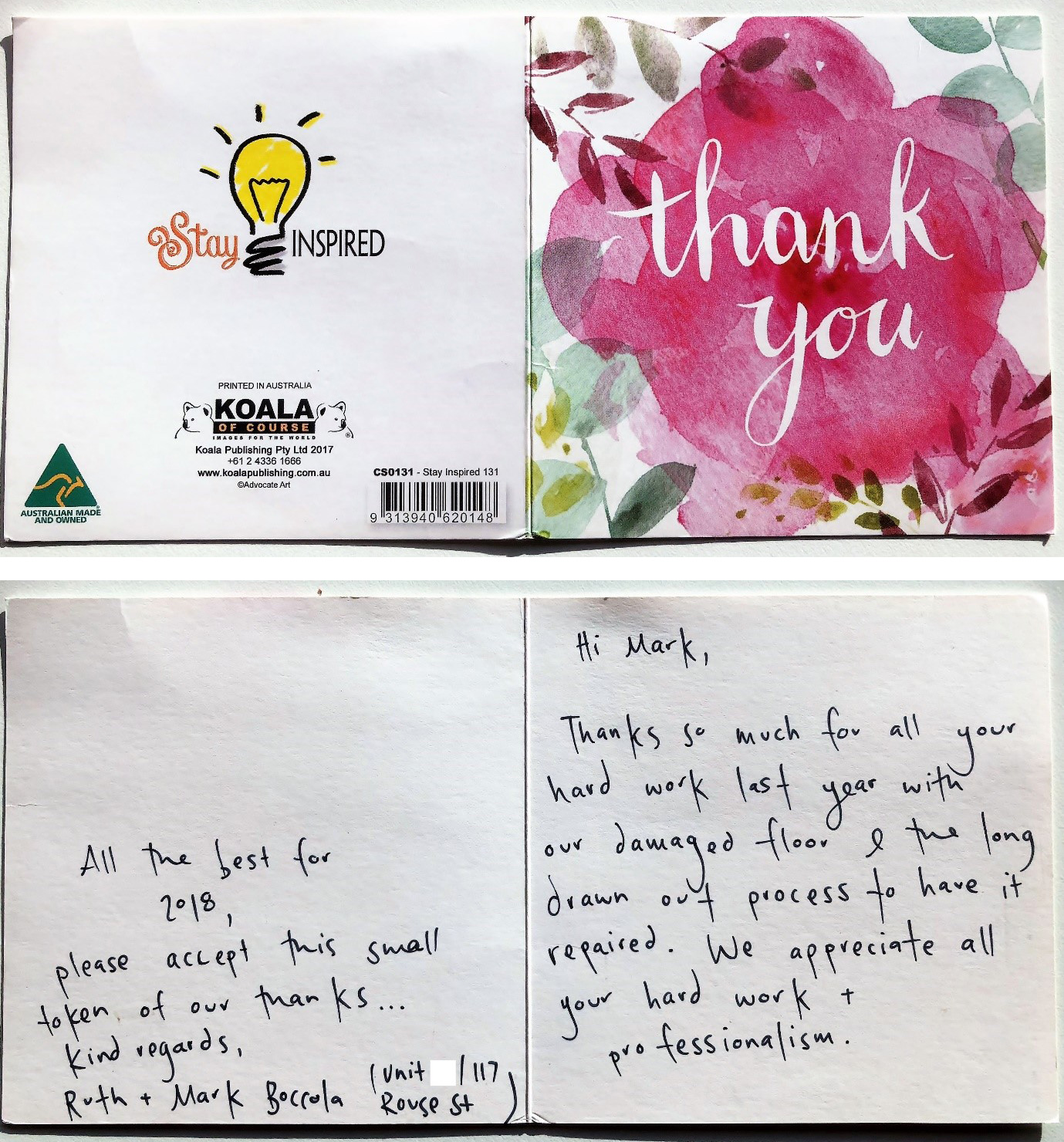 - Ruth + Mark Boccula
27 Jul 2018
Testimonial from Another Client
Hi Mark
I just wanted to take this opportunity to thank you for all of your help and support during the sale process for our property at 111 David Drive. You were very professional with the advertising and sale. You knew what we needed financially and were able to achieve this for us. I would definitely recommend you. You have also looked after our rental side since first purchased and we have never had an issue with tenants or vacancies.
No matter the time day or night you took my calls or rang to keep me up to date. Even the last minute phone call at settlement you were able to put our minds at ease.
At a time when I was on an emotional roller coaster you did your utmost to lead me in the right direction which helped me make good decisions, you very quickly dealt with the business side of the conversations and then listened to my sometimes teary personal issues letting me into your personal life with details of your dad and his road to recovery giving me hope that Peter could make the same sort of recovery. Every phone call that we had you asked me how he was going. You certainly went above and beyond to make my life easier and were always so genuine.
I wish you and your family the very best for the future.
Thank you again
Sincerely
- Ann Williams
27 Jul 2018